Latest News
Featured News
January 10, 2021
Detroit Mercy President Antoine M. Garibaldi and host Stephen Henderson discussed the University's response to the pandemic, the McNichols Campus renovation currently underway and other University issues.
Read the full story
January 04, 2021
It took three years of work, but what has happened since Joyce Choi published a research paper on a disease she originally knew little about, could be life changing — for her and people half a world away.
Read the full story
News
January 07, 2021
January 11, 2021
January 15, 2021
December 30, 2020
December 20, 2020
See More News
Featured videos
Be the best you through service learning
Detroit Mercy in the News
Spotlight on the News: Detroit Mercy investing in northwest Detroit
WXYZ | Nov. 20, 2020
Detroit Mercy President Antoine M. Garibaldi discusses the McNichols Campus Renovation Project as well as the University's national academic rankings.
Watching NBA Draft, Detroit Mercy's Antoine Davis allows himself to dream
The Detroit News | Nov. 19, 2020
Antoine Davis watches the NBA Draft every year. These days, he's seeing more and more of his friends get drafted. And if he squints really hard, he can also see himself.
University of Detroit Mercy to open campus in Novi, first outside city of Detroit
Detroit Free Press | Oct. 6, 2020
Detroit Mercy will open a new branch campus in Novi, marking the first time in its 100-year-plus history it has done so outside Detroit. The move is a chance for the University to get a building already set up for the types of spaces it will need as it launches new health-related programs of study.
Coronavirus safety measures on Detroit Mercy's campus
WDIV | Aug. 11, 2020
University of Detroit Mercy implemented health and safety measures so that students can feel safe when they return to campus this fall.
A strange dinosaur may have swum the rivers of Africa
The New York Times | April 29, 2020
Detroit Mercy Professor of Biology Nizar Ibrahim and an international team of researchers discovered that Spinosaurus aegyptiacus, the longest predatory dinosaur known, was aquatic and used tail-propelled swimming locomotion to hunt for prey in a massive river system.
Alumni News
Get to know: Lou Scatena '67, sharing lessons learned from his father
Tue, 19 Jan 2021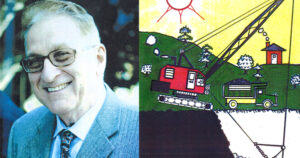 "I would sit in the truck and watched as my dad would crawl into an abandoned mine and search for veins of coal or pillars of coal that might be mined. That was my childhood." Lou Scatena '67 writes lovingly of that childhood in Anthracite Boot Camp, a memoir of …
Pulitzer Prize winner's talk to headline Black History Month events
Wed, 13 Jan 2021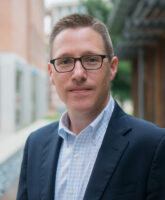 A talk by a Pulitzer Prize-winning author opens University of Detroit Mercy's Black History Month 2021 celebration. W. Caleb McDaniel will discuss his book Sweet Taste of Liberty: A True Story of Slavery and Restitution in America in a virtual format Feb. 2 from 6:30-8 p.m. Sweet Taste of Liberty tells the story of …